Free up valuable time
Spam, spam, spam, no not the popular food from the 30s but today's number one time waster. It is not possible to stop spam from being sent to you but you can reduce and control the time you have to spend managing it. Truska, as standard for all mail accounts, already filters out almost 80% of the email sent to you using industry standard methods but you can do more..
Mailguard is a pro active system that scores all email based on a range of factors to ascertain its likelihood of being spam. You can manage the scoring and also "teach" the system to increase its effectiveness. It is easy to install, generally you do not have to alter any local settings on your computers and phones, and you should see pretty much instant results.
The system also allows you to white and black list specific domains and/or email addresses.

Truska Mail offers a range of email solutions to meet your needs along with shared calendars and address book systems for desktop and mobile. Click icon for more details.
Try it free - for a week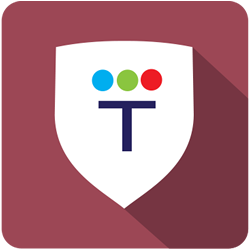 MailGuard is available for a week free trial to all Truska clients.
You do not have to alter anything on your computers and devices. If Truska manage your domain we can make all the changes for you. It will just happen and you will get significantly less spam.
Charged annually per domain, with discounts for multiple domains delivering to the same servers, you can save significant time every day from under £1.50 per week.
To apply for your free week's trial just email or call us today